Submitted by site.admin on

Peak Season Picks
Strawberries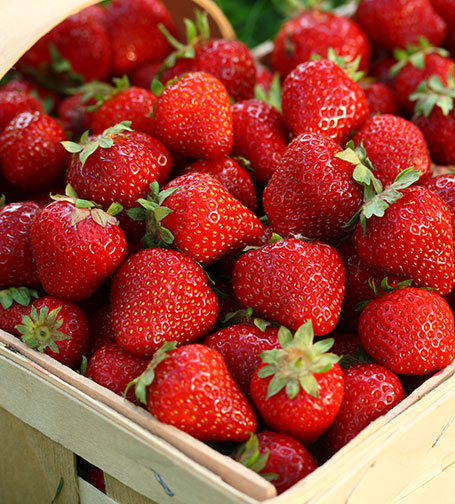 When are strawberries in season?
California is the largest producer of Strawberries in the U.S. with a 12 month growing season. Traditionally, strawberries are a summer fruit, the peak season for strawberries being April through June.
What are the health benefits of strawberries?
Strawberries are a true superfood – full of antioxidants, fiber, and vitamin C. Production of collagen, which improves the skin's elasticity is dependent on Vitamin C. Other health benefits include improved immune functioning; enhancing cognitive function; and lowering cholesterol.
When did strawberries come to America?
Strawberries are native to North America and were used in many dishes by Native Americans. The common garden strawberry was developed in France in the 1750's as a cross between the North American variety and a Chilean variety.
When is the best time to plant strawberries?
Once the threat of spring frost is past, you can plant your outdoor strawberries. However, planting in early fall, before the threat of frost, will provide time for the plants to mature and therefore produce larger berries in the summer. Strawberries will also grow well indoors in a hanging basket or other container – as long as they receive adequate light and soil.
Shop now for this Peak Season Pick!
---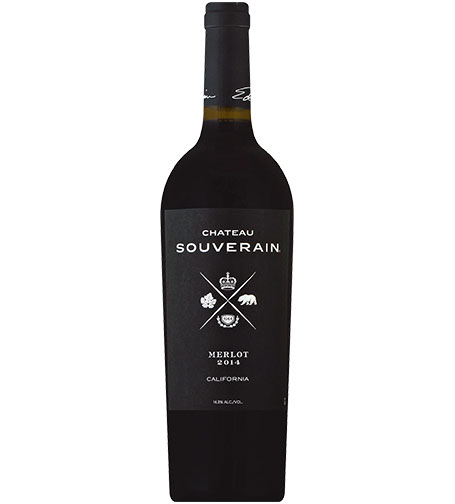 Souverain Merlot
This merlot is complemented by hints of brown spice and baking chocolate. This Merlot finishes with soft acidity and a fruit-driven balance that gives the wine a polished sense of elegance that couples well with mild vegetables or juicy fruits.
Strawberry Trifle
Ingredients
16 oz. frozen strawberries

1 ea angel food cake

1/3 cp of sugar

2 lg eggs

2 cp lowfat milk

1/4 cp dry sherry

Ea slivered almonds

Ea whipped cream

1/4 tsp salt

1 tsp vanilla
Instructions
To make custard, in bowl, whisk together sugar, cornstarch, salt, and eggs until smooth. Slowly whisk in milk.

Transfer mixture to heavy-bottomed saucepan. Place over medium heat and cook, whisking constantly, about 5 minutes or until mixture comes to a boil and thickens. Reduce heat to low; whisk 1 minute more. Remove from heat; whisk in vanilla.

Transfer to bowl; place a sheet of plastic wrap directly onto surface of custard. Refrigerate until cold.

Place 1 slice angel food in bottom of a 1-cup individual glass dish; sprinkle with 2 tsp. of the sherry. Spread 2 Tbsp. strawberries evenly over cake; spread 1/3 cup custard over strawberries. Top with 2 Tbsp. strawberries; garnish with whipped cream and almonds.

Repeat with remaining ingredients to make 6 individual servings.
Shop now for this Peak Season Pair wine!
---
Try these recipes, too!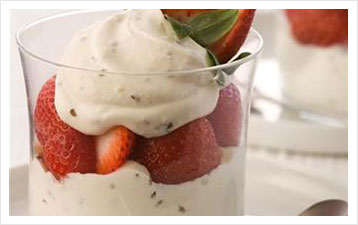 Strawberries with Anise-Ricotta Cream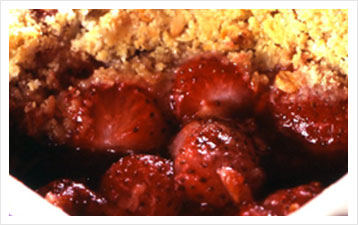 Strawberry Crumble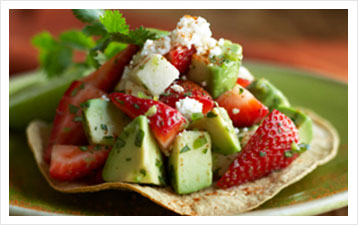 Strawberry Tostada